Sports Chiropractic
at Sound Body Health & Chiropractic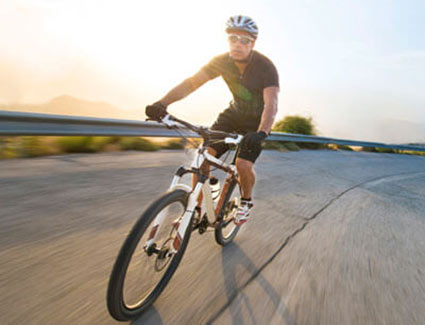 Whether you're a runner, cyclist, CrossFitter, or golfer, you want your body to perform at its highest level. Chiropractic care at Sound Body Health & Chiropractic helps athletes stay at the top of their game. For many athletes, chiropractic can help improve function, reduce injury, and accelerate recovery if you do get injured. It's not surprising that so many professional sports teams have a dedicated chiropractor. Of course, you don't need to be a pro athlete to reap the many benefits of chiropractic care!
The Value of Preventative Care
Just like you likely visit the dentist twice a year to keep your smile healthy, regular chiropractic care can keep your spine aligned and nervous system healthy.
For athletes, getting adjusted helps facilitate athletic performance. With chiropractic, you can be less likely to get injured and more likely to be at your athletic best.
A nationally ranked XTERRA triathlete sees Dr. Halvorson once a month and before national championships to perform at their best. He has also been treating a state-winning high school swimmer for her entire competitive life. She comes in pre-race and continues to have personal bests.
Do you see athletes of all ages?

Yes, we have provided care for athletes across the spectrum, from high school and collegiate athletes to adult cyclists, triathletes, runners, golfers, and weekend warriors.
What are the most common types of sports injuries you see?

Sprains, strains, knee injuries, shin splints, plantar fasciitis, and golfer's/tennis elbow are common injuries for which patients seek our care.
Could chiropractic help reduce my dependence on pain medication?

Yes. If you want to break your dependence on OTC or prescription painkillers, chiropractic care is an excellent alternative. It does a great job of naturally alleviating pain.
Book an Appointment
With sports chiropractic, we can help you stay in the game and be at your athletic best. Contact us today to book an appointment for an assessment with Dr. Halvorson.
CONTACT US »

Sports Chiropractic | (303) 953-5200