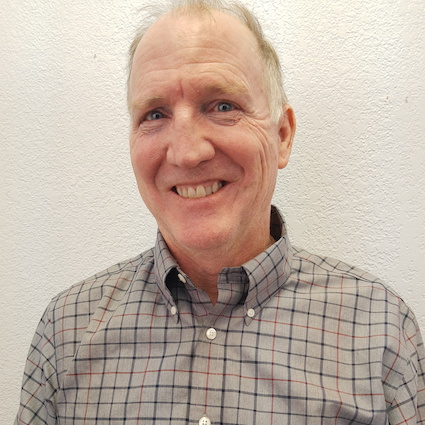 Dr. Peter Halvorson, DC
In Latin "Doctor" means teacher, and Dr. Halvorson carries this core concept with him in all patient interactions. Education empowers patients to take charge of their health and understand how they can best advocate for themselves.
Dr. Halvorson enjoys providing excellent, brain-based chiropractic care that lets patients leave happier than when they came in. He sees patients from prenatal to nonagenarians (90s) and finds great success in particular in adjusting the hip/pelvis/sacrum complex, utilizing techniques derived from the mechanics of Dr. Hugh Logan at the base of the spine (Logan Basic Technique).
Chiropractic care interrupts subconscious patterns that put stress on the brain and body. To do this Dr. Halvorson employs many diversified techniques in chiropractic adjustment and spinal analysis, including those he learned from over 16 years delivering therapeutic massage as a Licensed Massage Therapist, to customize his care to fit his patients' individual and unique needs.
A Passion for Learning
Dr. Halvorson's involvement in drug-free health care started back in the 1970s when, as a teenager, he began studying foot reflexology and explored the benefits of a vegetarian diet.
He received his undergraduate degree in Environmental Science/Microbiology through Northern Arizona University. He later came to find that he had finished a pre-med curriculum. Years later he graduated from the prestigious Logan University where he received his Doctor of Chiropractic.
Dr. Halvorson has also taken a considerable amount of continuing education courses in areas that include neuromuscular therapy, Koren Specific Technique, brain chemistry and many more so he can best serve his patients.
Worldwide Learning and Traveling
Dr. Halvorson's range of patients include olympians and a World Cup ski racer, and 80-somethings to newborns. He was a top ten triathlete and competitor in running and Nordic skiing events. Through regular chiropractic care, Dr. Halvorson has avoided three surgeries recommended by medical doctors and continues to be active and pain-free. His additional outdoor pursuits include backcountry and alpine skiing, trail running, kayaking, and mountain adventures in Colorado and far beyond.
Dr. Halvorson's many adventures include traveling to 24 countries and 4 continents. He's been to Antarctica, Mt. Denali, Paris and Tibet. He has studied and practiced yoga, and participated in meditation retreats that extended for months. Along the way, he has had the privilege of meeting extraordinary individuals, cultures and ideals. These experiences have given him a wealth of knowledge and a unique outlook on health.
Contact Sound Body Health & Chiropractic
Are you ready to take the next step? Contact our team today to book your first appointment!

Dr. Peter Halvorson | (303) 953-5200