Functional Nutrition and Lifestyle Consulting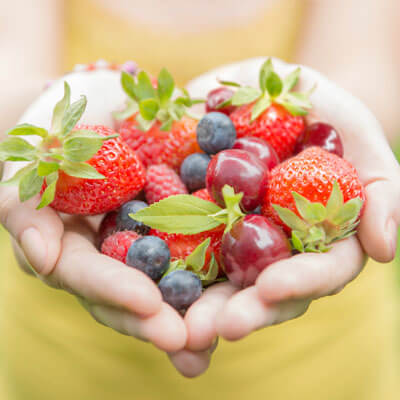 We are passionate about helping patients develop and discover what their health and lifestyle goals are meant to be. Different age groups, families and individuals all have varying needs such as weight management, nutrition, general wellness and stress management. Through nutrition, we also can help address autoimmune conditions, metabolic syndrome, pre-diabetes, Type II diabetes, before and after surgery nutrition, kidney disease, thyroid conditions and more.
Offering a Suite of Services
One-on-one and family nutrition counseling
Group counseling through The RESTART® Program
10-day blood sugar support programs
Shopping lists
Recipes
Meal plans with recipes
Educational handouts
Exercise programs
Stress management
Calories vs Nutrition
Keto, Mediterranean and intermittent fasting programs
Nutritional Counseling in Lakewood CO
Now more than ever, people are focused on their health. The consequences of a lack of awareness of our well-being are extremely serious. If you've been thinking more and more about what you're putting in your body and want to have some guidance, Sound Body Health & Chiropractic has options for you. Our nutritional counseling patients typically see us for one of two reasons: to eat better by changing their diet or to make lifestyle alterations such as stress management or getting proper sleep.
How to Get Started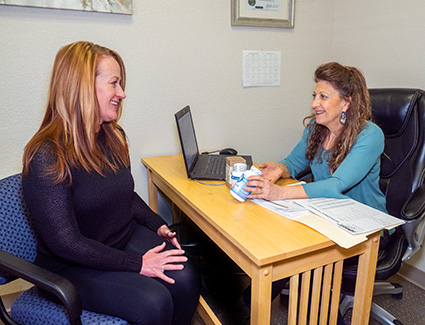 The first step is to have a diet journal, where you record everything that you eat for a week. Then you'll have an appointment to go over your diet journal. The intake process takes 45-60 minutes, ensuring that there is plenty of time to address all of your concerns. We will go in-depth to find out about your eating habits and lifestyle. Are you skipping breakfast? Eating on the go? Unable to find time to cook healthy meals?
Whatever obstacles may be in your way, we'll determine what they are and find the personalized solutions that will work for you. Every recommendation is suited to your individual needs.
You'll have periodic check-ins with us to make sure you are on track. These follow-up appointments take just 15-30 minutes.
Working With Dr. Halvorson
If you are interested in functional medicine, nutritional counseling is a vital part of that. Dr. Halvorson will make recommendations for supplements or further testing as needed. We will give you individualized advice on what you can do, such as taking specific supplements or how to better manage your stress levels.
If you first see Dr. Halvorson as a new patient, you are likely in pain. From your paperwork or consultation, we may uncover other issues that can be helped with nutritional counseling or our other services. If that's the case, Dr. Halvorson will inform you.
Often, a person is interested in nutritional counseling because they struggle with a serious health condition. You might have read online that nutritional counseling can help you manage your condition, or your medical doctor may have recommended a nutritional counselor or functional medicine practitioner. If so, you can get the help you need at Sound Body Health & Chiropractic.
You can purchase any supplements you need as part of your plan right from us. We carry practitioner-grade products from Apex Energetics™, Standard Process® and Bio-Botanical Research. Our supplements are whole-food or plant-based, making them a superior choice.
The RESTART Program is great for people who love the accountability and community involved in being in a group. You'll meet virtually with us and other participants for five weeks, each meeting taking an hour. It's for people who want to learn how to eat healthy for life.
You'll receive our support, materials such as handouts and be able to lean on and learn from the other participants.
Do You Offer Nutrition Support for Kids?
Yes! Although most of our nutrition patients are adults, we work with kids sometimes. That means we also will work with the parents since they are the ones who cook for their children. If you need to have more than one family member come in for nutrition, we will offer discounted rates.
Get Started Today
You can't have health and wellness without the right diet, managing stress, getting exercise and having a properly aligned spine. If you want to achieve your health goals, we have the tools to help you get there. Contact us today to get started!

Functional Nutrition Lakewood CO | (303) 953-5200